Terms of Service
Last updated February 17, 2014.
Acceptance of Terms
BTE Corporation ("BTE") provides you services which are subject to the following Terms of Service ("TOS") agreement. BTE reserves the right to update the TOS at any time without notice to you. The most recent version of the TOS can be viewed by selecting BTE website 'Legal' --> 'Terms of Service' menu.
Description of Services
Through these web pages BTE provides the following services (collectively "Services"):
Access to SmartMaster and SmartMaster User Manuals and Guides, used primarily by BTE customers who use SmartMaster and SmartMaster software ("Operators")
Access to SmartMaster and SmartMaster master controllers via the internet, used by the Operators and their customers
Dispatching of electronic mail and SMS messages by SmartMaster and SmartMaster master controllers, notifying the Operators and their customers of important events on the system monitored by SmartMaster and SmartMaster
Access to technical and promotional information about BTE products and services to all interested parties
Unless explicitly stated otherwise, any new features that augment or enhance the current Services shall be subject to the TOS. You also understand and agree that the Services are provided "AS-IS" and that BTE assumes no responsibility for their proper functioning, including timeliness and accuracy of disseminated information. If you are interested in connecting to SmartMaster or SmartMaster via the internet, or if you are interested in receiving electronic mail and / or SMS messages generated by SmartMaster or SmartMaster, you must obtain your access account from your Operator. Access to that account may involve third party fees (such as Operator charges, and Internet service provider charges). You are responsible for those fees. You must provide and are responsible for all equipment necessary to access the Services.
Links
The Services may provide links to other sites or resources. Since BTE has no control over such sites and resources, you acknowledge and agree that BTE is not responsible for the availability of such external sites or resources, and does not endorse and is not responsible or liable for any content, advertising, products, or other materials on or available from such sites or resources. You further acknowledge and agree that BTE shall not be responsible or liable, directly or indirectly, for any damage or loss caused or alleged to be caused by or in connection with use of or reliance on any such content, goods or services available on or through any such site or resource.
Access Accounts and Security
To connect to SmartMaster or SmartMaster via the internet you must obtain your access account from your Operator. You are responsible for maintaining the confidentiality of the password and your account. You are also responsible for all activities that occur under your access account. You agree to immediately notify your Operator of any unauthorized use of your account or any other breach of security, and log-off and exit from your account at the end of each session. BTE and your Operator will not be liable for any loss or damage arising from your failure to comply with this rule.
Protection of Information
See the Privacy Statement regarding collection and use of your information.
Indemnity
You agree to indemnify and hold BTE and its customers, affiliates, officers, representatives, or other partners, and employees, harmless from any claim or demand, including reasonable attorneys' fees, made by any third party due to or arising out of your use of the Services, your violation of the TOS, or your violation of any rights of another.
Disclaimer of Warranties
YOU UNDERSTAND AND AGREE THAT:
THE SERVICE ARE PROVIDED ON AN 'AS IS' AND 'AS AVAILABLE' BASIS. YOUR USE OF THE SERVICES IS AT YOUR OWN RISK. BTE DISCLAIMS ALL WARRANTIES OF ANY KIND, WHETHER EXPRESS OR IMPLIED, INCLUDING, BUT NOT LIMITED TO THE IMPLIED WARRANTIES OF MERCHANTABILITY, FITNESS FOR A PARTICULAR PURPOSE AND NON-INFRINGEMENT.
BTE MAKES NO WARRANTY THAT

THE SERVICES WILL MEET YOUR REQUIREMENTS,
THE SERVICES WILL BE UNINTERRUPTED OR TIMELY, OR SECURE,
THE RESULTS OBTAINED FROM THE SERVICES WILL BE ACCURATE OR RELIABLE,
ERRORS IN THE SOFTWARE WILL BE CORRECTED.

NO INFORMATION OBTAINED BY YOU FROM BTE OR THROUGH THE SERVICES SHALL CREATE ANY WARRANTY NOT EXPRESSLY STATED IN THE TOS.
Limitation of Liability
IN NO EVENT SHALL BTE BE LIABLE UNDER ANY LEGAL THEORY (INCLUDING BUT NOT LIMITED TO CONTRACT, NEGLIGENCE, MISREPRESENTATION, STRICT LIABILITY IN TORT OR WARRANTY OF ANY KIND) FOR ANY INDIRECT, SPECIAL, INCIDENTAL OR CONSEQUENTIAL DAMAGES (INCLUDING BUT NOT LIMITED TO LOST PROFITS), EVEN IF BTE HAS NOTICE OF THE POSSIBILITY OF SUCH DAMAGES.
BTE shall under no circumstances be liable for damages arising out of any claim (including, but not limited to, a claim for personal injury or property damage) made against user of the Services by any other person or party arising out of user's activities.
Questions Regarding TOS
You can contact BTE by clicking on the Contact Us link at the bottom of BTE web pages. You can also contact your Operator.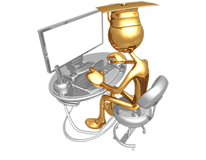 Products
SmartMaster is a SCADA platform which runs on a private server or in the cloud.
It provides services like communications, event logging, data viewing and analysis.
SmartMaster is based on Microsoft's SQL 2019 Server which provides industrial strength database services.
SmartMaster also uses SQL server modern security services, electronic notification dispatching, and reports.
SCADA component provides one-line diagrams and T-SQL compiler so operators can write their own programs.
Load Management component provides demand response, load state reinserting, and load rotation algorithms.
Capacitor Control component adds capacitor bank management based on any external parameter.
Capacitor Control component also provides safety control timers for capacitor bank protection.
NeXGen is our partner company Telescada's product line of RTUs and switches used by utilities.
BTE has co-developed NeXGen firmware, and associated software tools that go with the products.
Together with Telescada we offer a wide range of solutions for the electric, gas, and water utilities.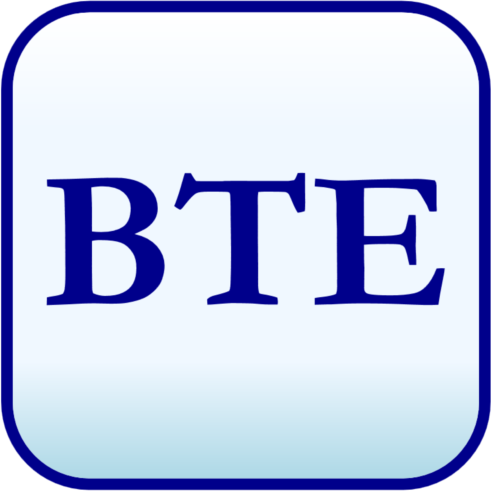 SCADA, Load Management, Capacitor Control, AMR